private work with you & spirit
Disclaimer #1: all services entail Spirit connections
Spirit is an umbrella term for aspects of what may be first categorized as the 'unseen', but further sight can be accessed over time, as you learn your sacred keys (ways of access) of your Body, and the Earth, to open what can be shared with you, and bring you into connection with. Spirit entails those most Ancient and Divine, ancestors, angels, animals, and more. With practice, you can journey with Spirit through all that is in Space(s) and places between. 
#2: all service payments are sliding scale offerings
As we rebuild our lives post-pandemic, everyone's capacity may differ, and Spirit wishes for you to further experience what their guidance and support can assist you with as you envision, dream, and enact new ways of being here now. Each service lists a suggested sliding scale range of payment for our connection. You then can meditate, connect to your heart, walk in nature, and receive the number code that feels right for you. You then can connect with me via email, sharing your desired service and offering, and we will coordinate scheduling and receipt of financial contribution. 
Upon initial consent and payment for work with Spirit, you commence an exploration in the spaces and times in your self work, home work, as well as prepare for what is to come in our connection time. In connection, we move through additional consent points, always honouring what has been asked, exploring the past/future at times, to access what you are willing to receive and support within. Spirit honours your free will always. We also respect what information is available to share with you at this time in your life, without messing with your own soul agreements (or karmic cycles) of this lifetime.
apprentice: someone open to learn, who acknowledges they are open to both knowing and not-knowing, whilst also affirming that they have innate wisdom and gifts that came with their soul into this lifetime.
we are all learning with Spirit, opening to our connections with Elders, to further explore our gifts and wisdom granted in this lifetime. When we connect with Spirit, we meet on equal ground, meaning it is not that "I know" and "you don't know". It is that we bring our knowing and strengths together, to support further understanding of what gentle and simple messages are received to support your dreams and joys.
teach: someone open to discuss, to share their queries, as well as their life wisdom, to foster trust in the process of respectful relations between each of us that carries good wisdom to carry forwards.
I may have worked with Spirit most of my life, but that does not mean I am the only teacher in our connection! You also carry immense soul experiences and wisdom to share and contribute within this lifetime. We are both learning from Spirit, Ancients and the Divine, that support us in further remembrance of what we can share forwards, with others, in our homes and communities.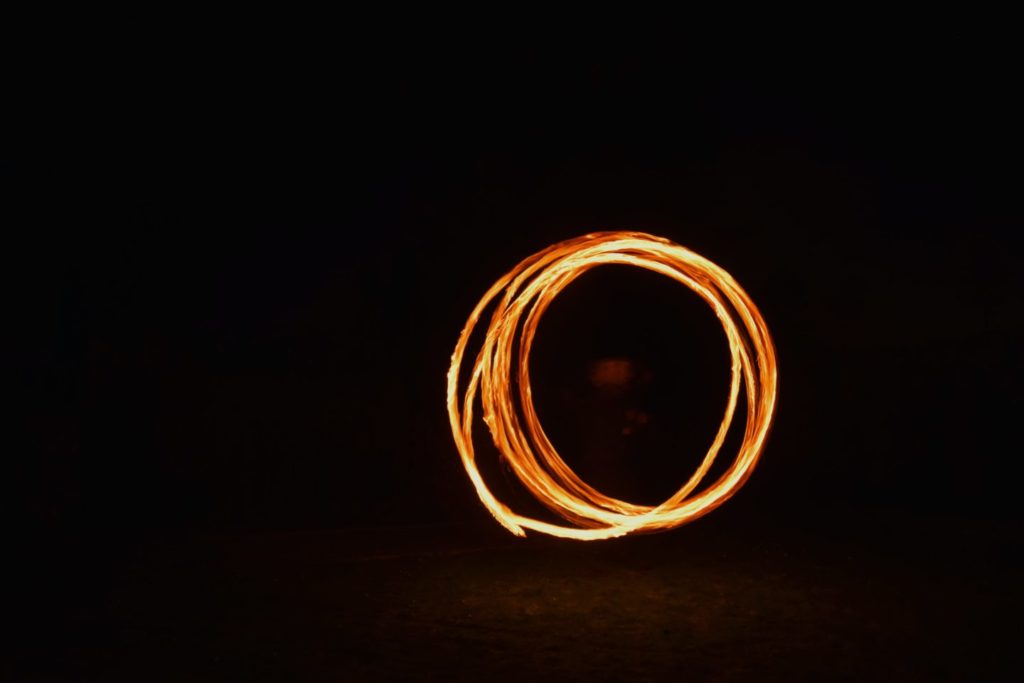 this is self work. this is group work. this is home work. in agreeance & in accordance with all whom are in Circle.
This is first and foremost a study program with Spirit. One that asks for us to honour as much as we may step into connections with Spirit with certain knowings already in place, that we choose to step in with curiosity, wonder, and a humble willingness to learn. This work tends to make more sense of the numerous puzzle pieces you have become aware of in your own consciousness practices, and further supports the life practices of greater capacity for presence, allowing all of you to be in your body, share their decisions with strength, and open to desired changes that support further access to heart and inner harmony. Our connections together, can support the additional work you do with your self most privately, as well as the work you bring into your home and life.
i have been studying and working with energy practices for quite a number of decades now. this is my life's work. i am capable of supporting growth in your awareness of your own energetic body, be that further defined into intuitive body, channeling mind, heart sound, or exploring further awareness of your energy in movement with your feelings, thoughts, and experiences, in the past, future, and in the Here and Now. Spirit also shares additional explanations dependent on the person, to support where you are in your energetic body and consciousness, to further support your understanding and connection to the subtle energies that manifest into form in your life.
Practices may include dialogue on certain tenets of energy consumption, boundaries, grounding a current, the transmutative or alchemical process found in energy, and it's amplification with the connection of Spirit. Energy practices shared at times are meditation, breath, reiki, harmonic akashix travels, as well as practicing further awareness of your records held in akasha. There are also movement videos pre-recorded to share ways of accessing the energies of the elements, plus gentle yoga practices to support your body as it brings forth more awareness.
With SPirit, most Divine, ancestral, ancient, and most loving, in circle of group and/or solo: we do not walk alone. We open together to connect to your guides, ancestors, and guardians, to open to further support and insight that will assist you in grounding your spiritual practices into your life.
stepping into further connections: these can be one-time insight connections, and as we foster further relations, move further into energy healing and journeys with Spirit.
Step 1: Insight session, includes 1-1.5 hrs: Readings with Josi share Spirit insight, divination (oracle/tarot) & energy practices. They honour your free will and choices, sharing advice & preparatory support for what queries are addressed. All insight received will be recorded for further review and pictures of any divination cards will be shared for further contemplation. (sliding scale $66-99 CAD)
Step 2: healing sessions, or journeys with Spirit, includes 2-2.5 hrs for an initial check-in, consent explained on the energetic planes, then either a distance reiki healing session, with sounds &/or ancestral support dependent on consent , or harmonic akashix travels, where we move responsibly through time and space, opening to experiences in past/future/and beyond, with the support of our Spirit counsel whom have consented to travel with us, within the awareness that is carried in the Body, the Earth, and Space akasha. All guidance received will be recorded for further review and healing experience after the journey. (sliding scale $144-222)
meditate on what your heart gives you a nudge/belly gives you a butterfly dip for. all payments are required to confirm booking. once payment is shared, you will receive the zoom link for our connection. in-person sessions are also available in the Meaford surrounding area at an additional charge.
seasonal program: these are from consensual agreements made, after an initial insight session. This can group together a series of Spirit connections to support a seasonal cycle.
some of you will be interested in curating a seasonal program to support your specific intentions within a season with Spirit. Seasonal programs require an initial consultation, or insight session, so we can connect with Spirit to assist in the design. 
All apprenteach programs share 3 journeys with Spirit/healing sessions, plus complimentary follow-up calls between our sessions, as well as homework practices (meditation/movement/reflections) in the space between.
Step 3: Study with Spirit can entail:
private Reiki training
love journeys (for self love & opening to soul-level relationships)
Akashic Records and travel training/experiences
learning to Channel Spirit
your personal desires and/or intentions to bring to working with your ancestors & Spirit guides
3 months, 1 season, includes: 3 private sessions, services dependent upon what's explored in agreement, 2.5-3 hrs in length, or done doubly, as a day/night rebirthing experience. includes 3 check-in calls, and regular communications & support throughout the season via What's App. you will also have access to add-ons, like group circle work: Sacred Travelers club, or more group work. There will be self-work prompts and occasional homework, prompted by Spirit.
i have been practicing Reiki for over 13 years now, and have been teaching & attuning people within the Reiki lineage of Usui Reiki Ryoho for the past 11 years. Western Reiki has tended to be shorter trainings, giving the person all the symbols and information, then allowing them to sift through the vast world of energetic practices on their own. By this time in my teaching practices, I now do it more how Usui was documented in sharing of the practice, gently paced, over time. I enjoy working 1-on-1 with those interested in Reiki study and practice, where then I can further support your personal queries on this vast spiritual journey, in accessing further remembrance of Soul, strengthening your trust in connection with the Divine, whilst allowing personal healing to move through the days and cycles of time. You are welcome to book a consultation with me in regards to you Reiki training queries, and I do suggest an initial Reiki healing session for you to experience if you do not have a background in this healing practice.
Reiki is an energy-healing practice that is done mainly hands-off, as well as can be done via distance. Via distance, they are a special experience, for you are opening in a space that feels comfortable and safe, such as your own room and bed. They help with a myriad of needs, overall supporting a greater flow of your energy, moving through build-ups, as well as emotional, mental, physical, and spiritual aspects of the human experience. Reiki healing is subtle medicine, which means it moves gently through the depths of you, and supports transmutation and shifts in a pace that is supportive for the many layers of your body. After an initial session assessment & healing, Josi offers a series of 3 treatments to address your specific healing work and the gradual and subtle shifts that accumulate with consistent participation in the healing process.
Spirit requires you to initiate connections, which shares your openness and willingness for the assistance provided. You can connect with Josi first via email, if you wish to introduce yourself, and share your request and offering. You are welcome to share where you are located in the world, certain windows of time that work well for you in the days of the week, and your preferred method of payment. Josi accepts payments via e-transfer for Canadian residents, or via an online e-invoice secured system, that takes both credit and debit cards internationally.
debbie m
"Being mentored by Josie has been such a beautiful journey of getting to know and accept ALL parts of self especially the parts that we've been conditioned to hide away in shame. It's been about learning to create boundaries and then learning how to let them morph and flow as you morph and flow. With Josie's guidance, I've begun to honour my own natural cycles instead of forcing myself to push through. She's helped me access my connection to my Spirit team, Source Creator, my Ancestors, my Divine self and my gifts.
My one-on-one sessions with Josie have allowed me to feel truly seen, heard, and accepted for who I am and where I am in my journey Now. Josie has gently guided me to look at past traumas with a different lens and an open heart so that I can heal that which is ready to be healed, and acknowledge and honour what isn't yet quite ready. This mentorship with Josie has been such a gift and has truly made a profound difference in my life."
wafa
"I have talked to many energy healers during my awakening process, but never felt that anybody could understand my language as much as Josie did, she could read me without talking and made me feel so comfortable that what ever I am going through is part of the journey. Her loving words, sweet attitude and the care that she provides during and after the session are just super great. I am so lucky that God put her in my healing path when I felt so lonely during my journey. I love you Josie"
CAROLINE
"Stepping into my true self while reconnecting and awakening to my gifts has been a truly wonderful experience thanks to Josie's guidance, support and teachings. I am deeply grateful to have her as my mentor on this beautiful journey. With love and gratitude."
riquel
"Working with you in Circle has been that gentle, soft, yet STRONG place to land. To ground. Working with you in Circle, even through YouTube and your Oracle Live readings, your New and Full Moon readings, have been the safe places that I've always wanted.

That space where I feel seen, understood, respected, and loved. I am so grateful for your presence here on Earth at this time, coincidentally coinciding with mine."
alexis
"Josie is a wonderful guide through self. They are very thoughtful and aware of themselves and the power of their words and space. There is so much knowledge she has to offer and it was a real pleasure to discover and connect. I have deeply grown from the time knowing Josie and the spaces she has created, and feel so much more joy and inner peace in my life."
jody
"I've experienced so much growth working and studying with Josie. Yes, she brings years of experience and knowledge through yoga, meditation, energy work and intuitive connection. But what has allowed for such transformation for me is being in the space she holds, the circle where we explore and grow our personal empowerment and create unconditional support for all in community. Working with Josie has been part of my personal practice for several years and more to come."
vanessa
"Josie made me feel at home upon our very first meeting, which was no small feat considering I'm usually a pretty nervous creature. It's amazing to me how she often offers exactly what I need without me having to say a word. I have experienced many synchronicities in her presence and I'm convinced our paths were meant to cross. You couldn't find a more compassionate and empowering teacher. She is a true energy artist and helped me grow through several shifts. I'm very grateful to be able to work with such a passion driven guide."
haldi
"I met Josie through an inner child zoom call they offered and initially loved their grounded maturity and playfulness in the kraft. Josie helped me Journey through different parts of myself as I felt support in coming to/from my inner sanctuary and through different Initiation rights with my guidance team and the elements. This process was so empowering for me to learn first hand how to journey, setup sacred space and hone my own intuitive skills with greater ease. I loved the initial embodied check in and dialogue we did pre journeying as it really helped me ask questions and get greater clarity within the process. Josie's direct, curious & receptive nature really helped me feel heard and safe to express myself.

It was a pleasure journeying with them through time, space, consciousness and dimensions. Infinite blessings to the work and the greater collective journey we are all apart of."
shooq
"Josie came into my life when I really needed to get the work done. I was trying to get through a hard time that seemed to have no end, it all seemed to be impossible and no matter what I did I felt I wasn't getting anywhere, things were on repeat, that made me feel so hopeless.

We started with one thing and kept at it until I felt like we worked through it all together. Her work is much more than energy healing or meditation to reach a point or place, with her there was empowerment, honest and truly in-depth discussions, exercises, tools and life skills. I love that working with her was holistic, she is generous with her time and energy, she is caring and her wisdom infectious, more so she is so open, humble, compassionate and loving in her work. I felt like I could trust her more and more with time. Things discussed manifested to say the least.

My life has seen massive shifts, and that's thanks to the work we did together. All the work I did before also had a limitation of energy or outer space that I had no control of, she's able to access that which sometimes is the missing link in wanting to do the work and actually getting it done."
LILAH
"I was connected with Josie 5 months after my nervous breakdown. I took a leave of absence from my corporate job to prioritize my healing. I sought help through traditional channels such as psychotherapy and medication which was a slow and depressing process. I needed a deeper kind of healing. My session with Josie was like psychotherapy for the spirit. Josie's oracle medicine stayed with me for 3 months following our first session and the symbolisms and connections built momentum over time. My journey towards wholeness and hopefulness took a giant leap forward following my time with Josie. I felt both euphoric and grounded in her presence. I believe this kind of work to be necessary and invaluable… I consider these sessions to be an investment in self growth. Any individual lucky enough to cross paths with Josie will be elevated to a new way of being."
noora
"Josie's mentorship changed my life. That sounds extreme, but the increase in understanding means I finally engage with and enjoy myself and my life. Friends have even complemented my growth and aura. Thank you Josie."
MINNIE
"Divine sister and one of my spiritual guidance on my healing journey. We met many years ago by those coincidence in life during our travels in South America. She is a Reiki Master, Energy Healer, yoga teacher, and much more. She is full of joy, truth, wisdom and love. one of the most kindness person on earth. I admire her strength and vast knowledge and impeccably service to her community and clients. How lucky I am to have a friend like you. Thank you for being you."
JAIME
"Josie is a kind, compassionate and powerful healer. She possesses a deep respect for the teachings that she shares very generously. It has been such a pleasure to learn from her. She pushes you to expand your mind and develop your gifts feeling fully held and supported along the journey. I am so grateful to have been able to learn from such a grounded teacher. The tools I have developed through her guidance have allowed me to feel more confident and able as an intuitive energy healer. Josie you are so loved and respected. I would recommend her to anyone who is ready to open to the world of energy medicine and spiritual guidance."
PAMELA
"Life is such a truly remarkable thing, Josie and I met 15 years ago through a marriage. Little did I know that she would become such a catallistic part of the healing that would take place while on my journey. I don't think I've ever personally known anyone that is driven by such passion or for such a unique goal as to actively create a safe and healing community.

I am deeply grateful for the time that I've been blessed to spend under Josie's healing wing. She has relieved my troubled heart and mind in such a resounding way on numerous occasions. Josie is a gracious and knowledgeable teacher and true healer. I'm amazed at her knowledge and gift to relay information about energy so that anyone can understand it and access it. Her divine energy healing and teaching has lifted me to the secure and focused place that I find myself in now."
MAHA
"Josie, you are an amazing human being and I will forever be grateful for our paths to have met! Practicing with you lit a passion and light within me that has only grown stronger and brighter with time. And your mentorship and guidance has always been there for me. From yoga and meditations, to the deep conversations on spiritual awakenings, you have always supported and enriched my knowledge. And now, although we are miles and miles away, you have provided such a wonderful platform for me and so many others to share our journeys, a safe and comfortable space where we can share and grow together.
Your enormous pool of knowledge and experience with spiritual and energetic work has been extremely helpful in my journey as a yoga teacher! You have a beautiful gift of sharing from your experiences so openly and so comfortably which I appreciate so much as a student. You have always provided such practical and useful tools that can be applied to day to day practices which are helping me grow and evolve each and every day!
THANK YOU Josie, you ABSOLUTELY WONDERFUL, BEAUTIFUL AND AMAZING HUMAN BEING!!!! You're a gift to this world and I will always and forever be grateful that our paths crossed! To many many more practices and sessions to come!
KRISTI C
"Working with Josie has been a beautiful experience. I came into this relationship with very little experience in energy work. I found Josie to be extremely knowledgeable and put me right at ease. Every encounter has brought me deeper into my energetic journey. I have also gifted her services to others who have fallen in love with Josie's work as well. I highly recommend working with her in any capacity you are ready for."
LISA C
"I recently completed my Reiki training with Josie H and I have two words: "Life Transforming". I have experienced a deeper connection to self and healing in a loving, safe and nurturing environment. This has given me the tools to continue to self heal and to transfer that healing to others. This has truly been a blessing."
HESSA
"'I've worked with Josie for the past four months and already feel an immense awareness and change within all my bodies. Not only did she help me understand myself and energy, but also how to protect and nurture it. I look forward to our sacred sessions and alway feel supported and heard (she's a great listener)."
AMELIA E
"I've worked with and have been healed by Josie for over 12 years. Through distance and time she has remained absolutely her: the most authentic being I've encountered through many years of the yoga & psychiatric spaces wherein a true human is hard to come by. Josie has not only educated me physically but has helped me emotionally through some of the most trying moments of my life, each time turning up with a smile. There is no one I could recommend more if you're in need of a teacher / friend / mediator. It's almost impossible to write about her because words do not do her justice."
DARREN
"Josie is one of the most incredible and numinous yoga teachers I have ever had the honour of being a student of. She has this ingenious and seemingly magical ability to integrate profound thematic elements drawn from her own life wisdom into the flow of her classes, imbuing them not only with a powerful transformational element that deepens mind-body connections but also engages one in the rich textures of life itself. Her remarks may at once be funny, adding lightness to a particular difficult pose that can help us transcend adversity and then at once she can be equally demanding upon our true strength within to come out and unfold with the conviction of one who knows that essential strength of the human spirit only too well. Josie is a living example, in fact, of this indomitable spirit, lightness in being and resolute in power. You literally open yourself to being changed for the better by Josie's classes. Josie also has a beautiful loving nature, very jocose, making all feel part of her extended community of friends. Her radiant maturity and lived wisdom are deeply inspiring. I always look forward to her classes and even arrange my week accordingly. In short, Josie lifts us up where we all belong and I am honoured to know her and be her student."
HANNAH
"Josie is an amazing healer. I had never experienced energy work until I worked with Josie and it truly blew my mind; the physical sensations, as well as the calming and grounding that I experienced internally. Josie is confident and strong, combining that with being gentle and compassionate at the same time. I have no hesitation in recommending Josie. She is a joy to work with and to learn from, and I miss our sessions greatly. I am truly thankful for having met Josie and for her introduction to the beautiful energy of Reiki"
AMALL
"Josie is a beautiful soul that loves to share and help, in our journey together I'm feeling closer to myself, this is because she is authentic and truthful which really helped me innerstand how to more trust divine timing and how to be in better connection with my spirit, soul and all."
diana
"Josie has a loving spirit that helps you feel taken care of and peaceful. Through our session together I was able to clarify how I could move forward in my career to best serve my students & to fuel my passion for teaching. I am forever grateful to her for her gentle guidance and am certain that I would not have the successful career that I presently enjoy if it wasn't for her guidance. Thank you Josie!"
bobbyji
"When I think of Josie H. many interesting words run through my mind. Words like commitment, community, openness, and growth. The kind of words that I would never take for granted, the kind of words that make me feel very grateful for having crossed paths with such an important human being. Josie is a wonderfully gifted and gracious Senior Yoga Instructor who also also happens to live her yoga practice every day. Josie's commitment to her craft and her willingness to personal growth / development as a Yoga Instructor mirrors her dynamic personality and zest for life. In a world that's constantly changing and a society that continues to evolve, I can always count on Josie to introduce fresh idea's and different techniques to all levels of yoga practice. Not only has Josie aided in the transformation of my personal yoga practice, she's also actively involved with raising the earth's collective vibrations through setting positive intensions, fundraising, collaborating with others, and simply being aware and getting involved. Josie is truly a yogic inspiration for all to experience and a model citizen of the 21st century. "
noor
"My sessions with Josie have been abundantly healing and transforming. She creates a really sacred safe space where I always feel comfortable and accepted sharing with her. Her guidance and healing tools have been a tremendous help along my journey, always knowing just what my spirit needs. Josie has helped me take back my own power, always reminded me that I am my own healer and provided an immense amount of support, tools and genuine care along the way. If it weren't for our sessions together I truly don't know where I would be – and for that I am eternally grateful!"